Jakarta Content Week (JakTent) is a creative festival based in Jakarta in partnership with Frankfurt Buchmesse. It aims to become the central hub for creative content and rights trading for publishing products and other IPs from the cultural and creative sectors in the Asia-Pacific region. LitFilm is a film festival for the screening of arthouse films from both Indonesia and abroad as well as discussions, seminars, and talkshows on issues and trends in the film industry.
Curator: Dini Adanurani & Adi Osman (Forum Lenteng)
Visit their website and Instagram for more information on their event.
Screenings: "Image Remain, Narratives Return"
Cinema has long become a silent witness to all kinds of occurrences which took place during its production. There are big monumental moments, such as conquests and declarations of freedom, and minor circumstances, such as a father leaving for work. When the cinema says nothing, the authority will use the cinema as a tool to speak. The authority can produce, erase, and censor films, using their power to create their own image. A regime can even erase the cinema culture, leaving traces that can only be discovered by strong-willed people.
These regimes are the focus of the films in this program. The films use archives of films produced during those eras: uncovering the authority behind the lens, bringing history back to life, imagining an alternative past, and following family ties that have never been known. With these movies, history can no longer be perceived using a single lens; it should be present as a narrative that can be questioned and altered by society.
Talks
Many historical pieces of Indonesian cinema are lost in the mists of time and not included in today's cinematic discussions. The majority of films produced nowadays are disconnected from their own history. The activities of searching and re-learning of Indonesia's film history play a crucial part in preserving history and reconstructing the cultural genealogy we see today. The speakers in this session will share about activities in searching for archives, their strategy to re-frame those archives, and the potential of collaborations in managing them.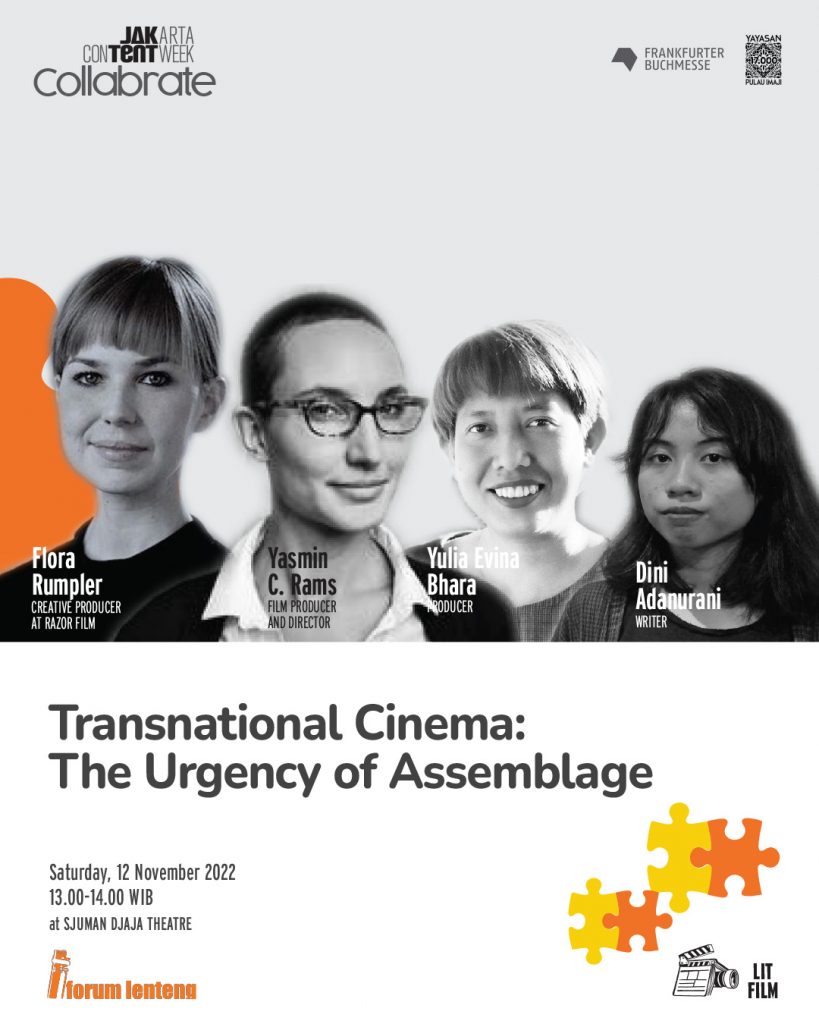 Transnational film production is a practice which is rapidly developing, eliminating borders of various countries across the globe. We now have more reference exchanges, connections, and forums for global film workers and enthusiasts. The varieties of films and the countries producing them are also growing. This panel invites producers from different countries to share their experience and views about the urgency of transnational collaborations and the potential it holds for the future.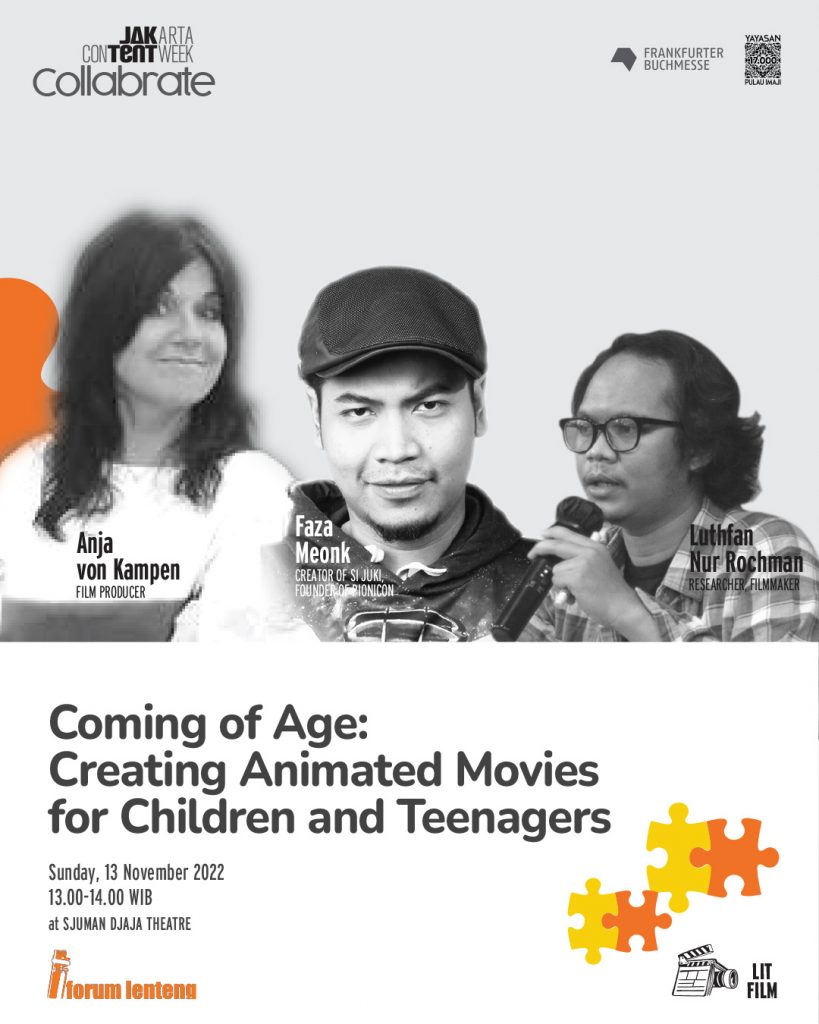 Cinema can be developed from many sources, including existing illustrated stories or comics. These mediums often frame their content in a simple, entertaining, and educative way, so that it can reach many audiences, including children and teenagers. With each audience segmentation, there is a new responsibility as content creators to adjust their content according to the age and point of view of the audience. The creators present at this session will share their stories about the complexity of the process behind these "simple" stories for children and teenagers, ranging from choosing their topics, reaching the content's audiences, adapting them into films, negotiating with the market and regulation, etc.