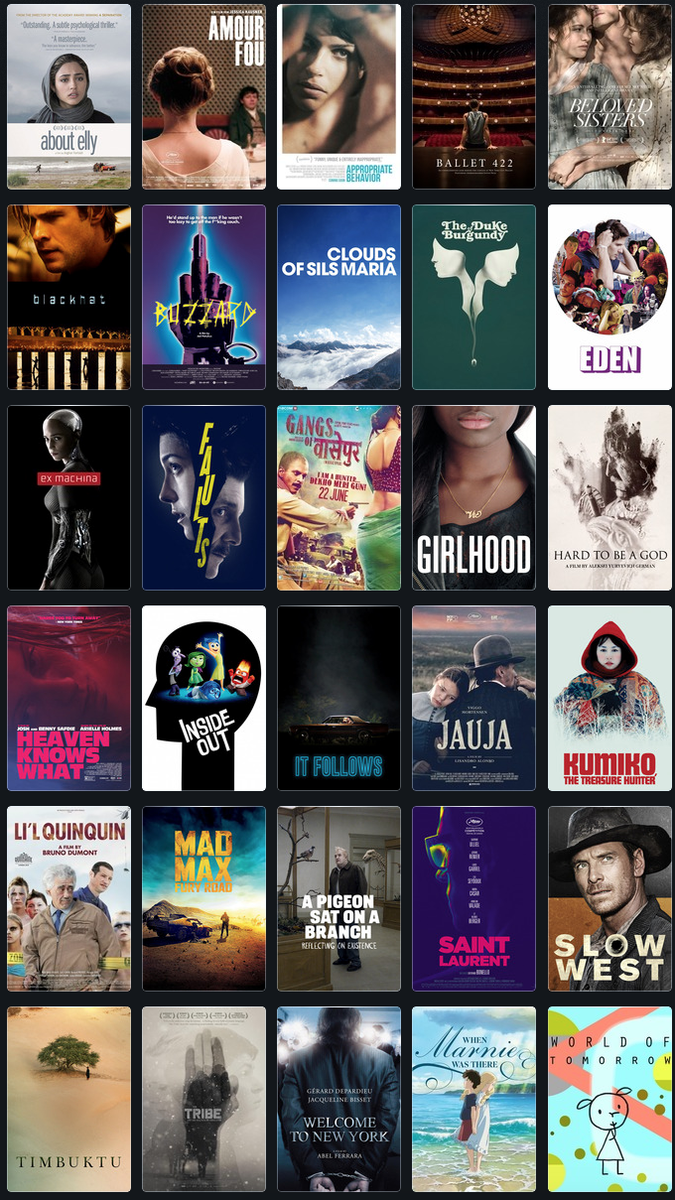 The Film Stage put up their top 30 films of the year so far, and I'm going to watch them all and write about what I think of them. No one gave me an actual challenge or anything. I just invented it to keep myself productive in the midst of the sleep-deprived, sluggish haze that seems to be a trend this summer.
I've been off school for 2 weeks now. It's really nice having my grasp of freedom back, but I can't help but get mad at myself. All I've done so far after having my vacation is binge-watch Orphan Black and get myself involved in new dramas and group chat ramble. Twitter doesn't help. Being idle makes me antsy. I mean, in five weeks I would turn up at school in agony because I haven't done anything productive during my break. Just Virgo things.
The only film I've seen in this list is Mad Max, even I had it illegally downloaded (I didn't got to watch it on the cinema, which I deeply regret now). Also, I'll probably write a piece or two since love won yesterday!!!!! So, yeah. Stay tune and have a great summer.